Admissions
Deadline: Thursday, December 1, 2023
BMI Admission Info-Session:
Tuesday November 14, 2023, 1-2pm PST
Register here: https://tiny.ucsf.edu/2JUVfD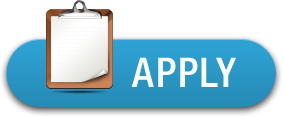 The Biological and Medical Informatics (BMI) Graduate Program at UCSF provides a welcoming environment for a diverse student population, including students with disabilities. We encourage students with strong academic backgrounds in physics, chemistry, biology, mathematics, computer science, or engineering to apply. Read more about our three research areas.
Interested applicants should apply to the Biological and Medical Informatics (BMI) Graduate Program.
Complex Biological Systems (CBS) is an optional designated emphasis within the BMI program.
Admission is based on:
Academic excellence.
Letters of recommendation.
Research experience.
Personal interview.
Dates
Application will open September 1, 2023.
The deadline to apply and provide all supporting materials is December 1, 2023, 11:59 p.m. Pacific time.
The Admissions Committee, consisting of faculty and senior students, reviews all applications and extends invitations to interview. We will conduct interviews January 22nd and 23rd, 2024. Offers of admission will be made in February 2024. Admitted applicants will be invited to visit campus and meet program students February 29-March 2nd, 2024. Please note that should public health conditions change the in-person visit is subject to cancellation.
Application requirements
Prospective students can apply to only one graduate program at UCSF, with the exception of the Joint Graduate Group in Bioengineering, whose application is administered through the University of California, Berkeley.
The minimum requirement for application is a bachelor's degree with a minimum grade point average (GPA) of 3.0. Applicants should have familiarity with coding and programming languages, familiarity with biology or medicine (including principles of genetics/genomics), and at least one year of hands-on biological or medical research (including coding).
Submit the following information through the UCSF Graduate Division application:
General and demographic information
3 letters of recommendation
Statements
Upload transcripts (instructions can be found on the application)
A non-refundable fee of $120 for U.S. citizens and permanent residents or $140 for international applicants is required to finalize your application.
See the UCSF Graduate Division site for information about fee waivers.
General GRE
We no longer require the GRE.
Research Statement
We consider prior research experience to be an important part of applying to our graduate program for two main reasons: 1) it helps us evaluate your potential as a researcher, and 2) it shows us that you have an understanding of how the intensive experience of graduate school aligns with your future career goals. Use the research statement to tell us about your prior research experience, whether it be in academic labs, industry, or elsewhere. If you'd like to gain more research experience, consider National Science Foundation: Search for an REU Site.
Some students have worked in multiple labs, whereas others have worked solely in one or concentrated primarily on independent study - there is no single "best" way to have prior research experience. In the statement, we would like to know what questions you attempted to answer (even if you didn't answer them), the goals of your research, your specific contribution to projects, information about any publications or future authorship expectations, and anything else you think may be important about your experience. It is important to indicate what your independent contributions to a project were, both in terms of experiments and intellectual contributions. Tell us about what your lab experience was like. Did you go to conferences? Did you present at lab meeting? Write a thesis? We want to know as much as possible.
International Students

In addition to the information listed above, international applicants must submit TOEFL scores to institution code 4840. Exemptions to this requirement are available. Details: minimum scores and exemptions.
Due to funding restrictions, we're limited in our ability to accept international students, thus admissions is extremely competitive.
All students admitted to the Biological and Medical Informatics Graduate Program are supported by funding that covers tuition and fees, as well as a stipend for living expenses.
UCSF commits this support for the entire period of a graduate student's PhD training, as long as they remain in good standing. Typically it takes five to six years to earn a PhD degree.
Of particular importance to students is the annual stipend they receive for living expenses, which is part of this total.
The graduate student stipend for September 2023 is set at the annual rate of $45,320. Effective October 1, 2023, the new annual stipend rate is $47,196.
UCSF gathers support for graduate student funding in the basic sciences from the following sources, with the majority coming from the National Institutes of Health (NIH) through faculty grants and training grants.
National Institute of General Medical Sciences (NIGMS) of the National Institutes of Health Bioinformatics Training Grant
National Institute of Biomedical Imaging and Bioengineering (NIBIB) of the National Institutes of Health Integrative Program in Complex Biological System Training Grant
All matriculated students are encouraged to apply for pre-doctoral fellowships.
Sources of PhD student support
Faculty grants
Federal training grants (NIH)
UCSF Graduate Division funds
UCSF Chancellor's Office funds
Internal fellowships
External fellowships
Endowment gifts for program support and scholarship
UCSF School of Pharmacy/School of Medicine funds
Student Disability Services (SDS)
UCSF is committed to ensuring access to graduate education for all students. Early communication with the relevant administrators is critical to a successful partnership in arranging accommodations. SDS is the appropriate and confidential office for seeking accommodations, and will coordinate communications and procedures with you and the graduate faculty and programs. Please visit Information for Prospective Students and Graduate Division Accommodations Process for more information.
Student Success at UCSF
Success in graduate school requires care and attention to all aspects of your life: health and wellness, community, career development, personal and professional relationships, and security and safety. UCSF is committed to providing a full range of resources and services to help you succeed. Learn more about these resources by visiting our Student Success website.
Deadline: Thursday, December 1, 2023